Van Dieman's Fountain Pen Ink, Devil Black - 30ml Bottle
Van Dieman's Ink
Devil Black - 30ml
Van Dieman's Ink is an Australian company that designs and mixes its own products in Launceston Tasmania. These high quality fountain pen inks have been tested for viscosity and flow quality and are suitable for all major brands of fountain pens, and are also suitable for dip pens and brushwork. Unlike other major brands, Van Dieman's Inks are produced to lack the acrid or pungent smell often associated with fountain pen inks, while maintaining a high quality, smooth flow, light and age resistance and deep vivid colours.
Van Dieman's Devil Black is a rich and decadent midnight black with royal purplish hues in bright light, just like our own Tassie Devil. This ink really bites the page and flows sumptuously from nib to paper. Guaranteed not to clog or clot, you will be very happy with this scary little bottle of attitude.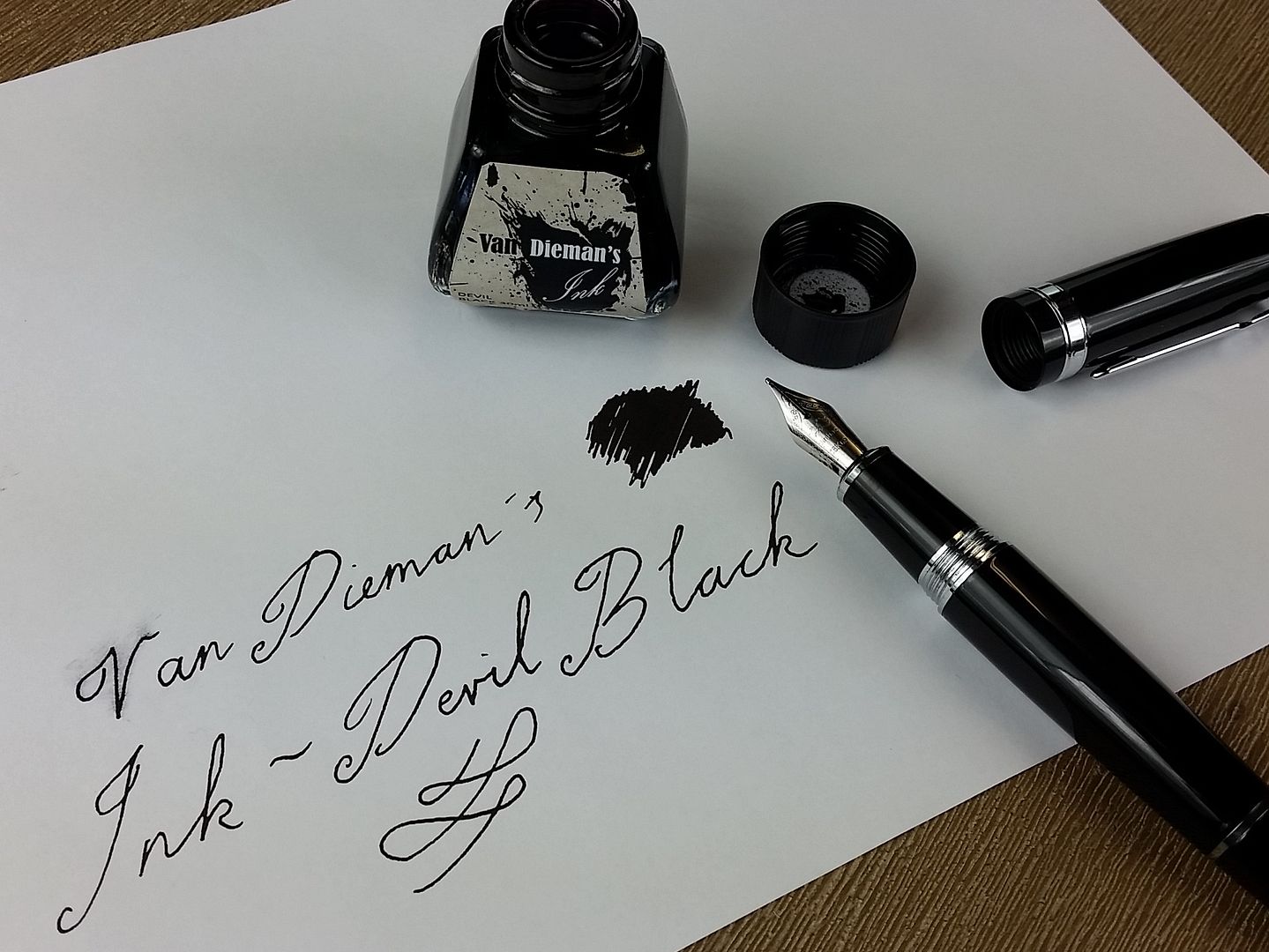 ---
About Van Dieman's Ink
Van Dieman's Ink is an Australian owned and operated company situated in Launceston Tasmania, and is also an affiliate of JINHAO Pens Australia, which is also Australian owned and operated, and retails the high quality Fountain Pens produced by JINHAO. Our water based fountain pen inks are mixed utilizing a method that
maximizes
 colour longevity, improves flow
viscosity
 and generates a sumptuously enjoyable writing experience, but also avoids the unpleasant acrid smell that fountain pen ink is generally well known for.
In line with our own love for this great state of Tasmania, Van Dieman's Inks try to encapsulate some of the natural beauty this land has to offer. Each of the dozen colours on offer is designed from and named after a location, natural aspect or product of Tasmania. From our best-selling "Devil Black", an aggressive little ink with an equally notorious namesake, to our majestic, well 
cherished and protected
 "Styx Valley Forest Green", to our chilled and serene "Freycinet Aquamarine" and our deliciously tempting "Tamar Pinot Noir Wine Red", Van Dieman's inks are both a cut above the rest and a step outside the norm. 
Be adventurous and explore the possibilities these inks have to offer.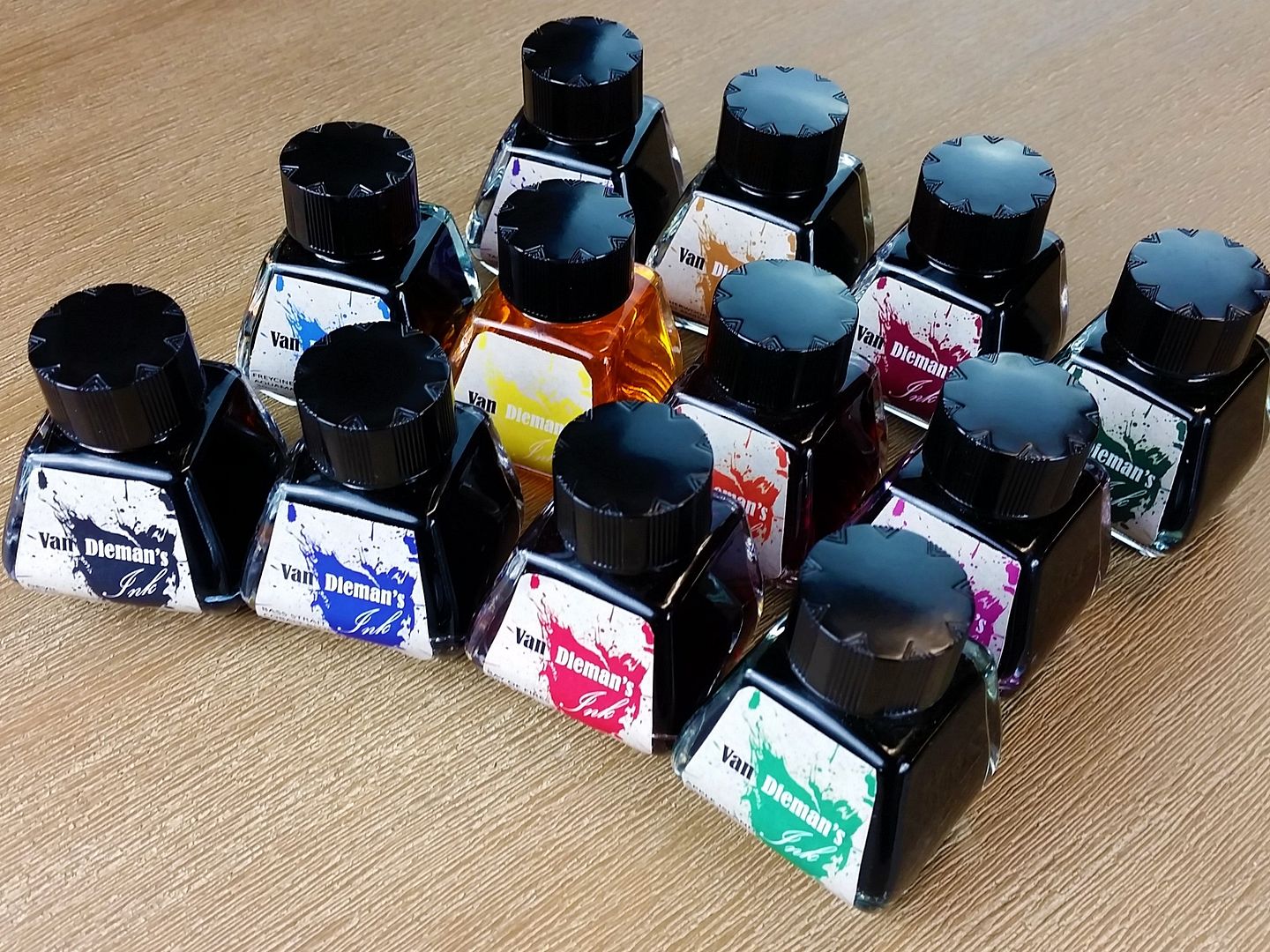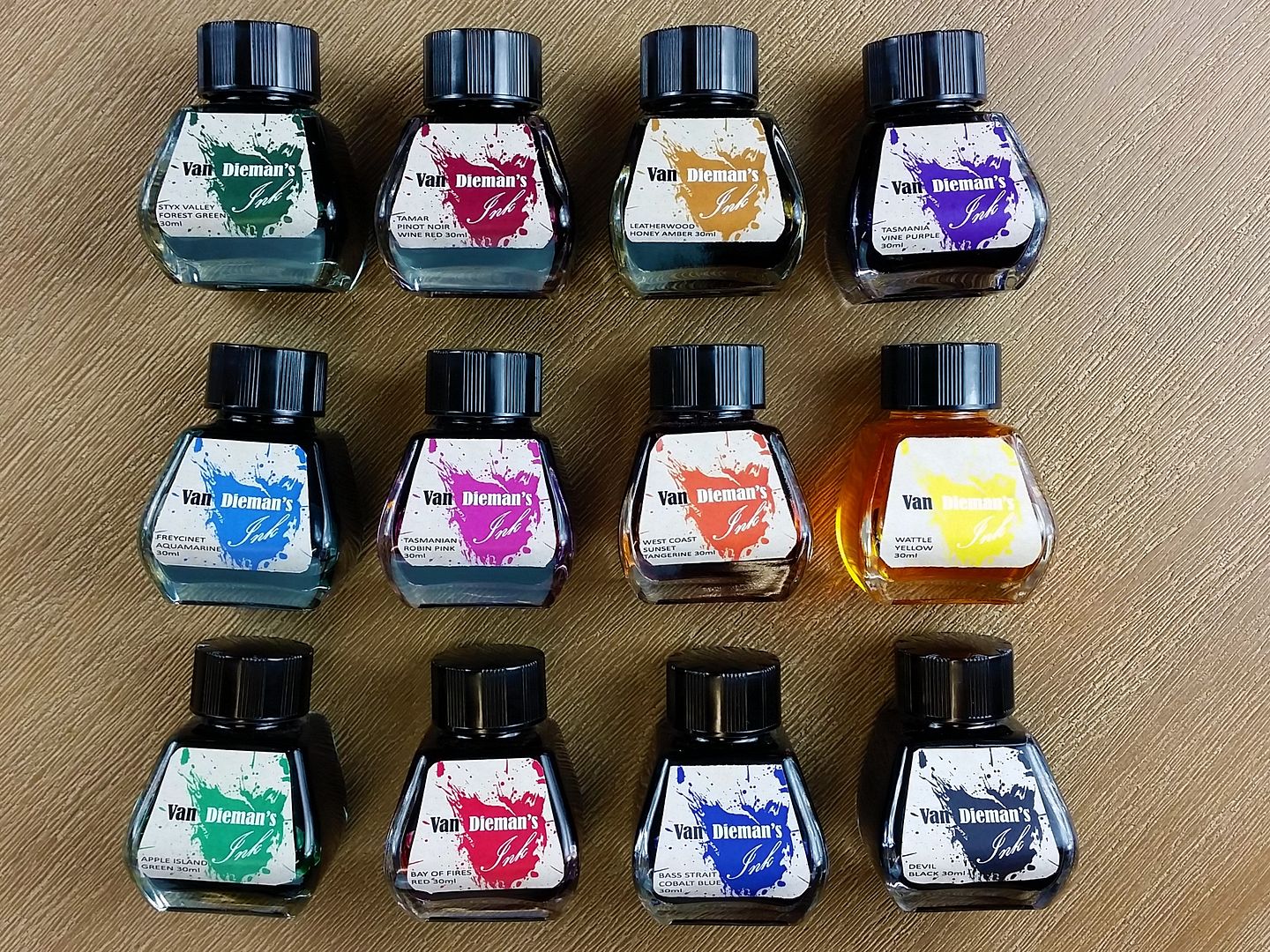 ---
We Also Recommend
---